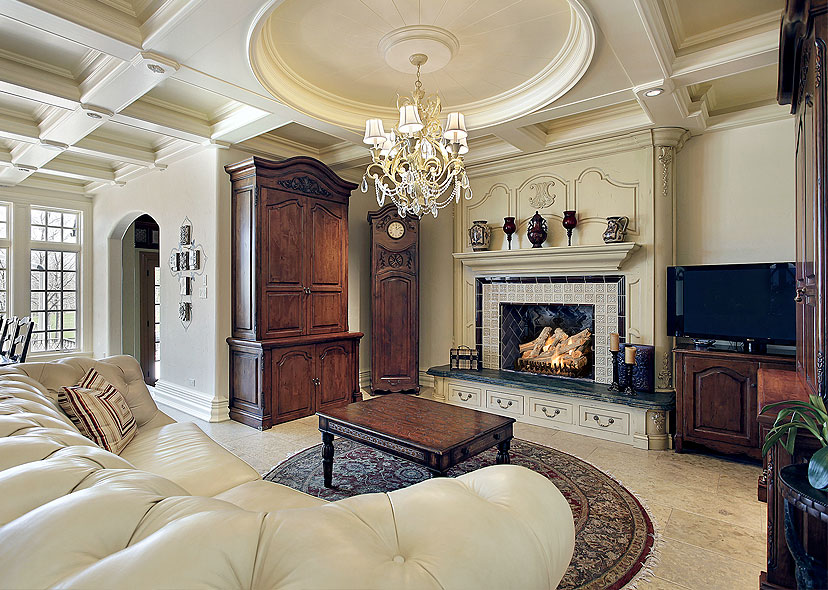 Every resident of the Phoenix Valley in Arizona knows that the area is frequently affected by severe pollution, and anyone who watches local news networks has likely heard of something called a 'no burn day.' Although Arizonans benefit from warm weather throughout the year, these no burn days can be difficult to get through during winter when you rely on a fireplace to heat your home. Converting your wood burning fireplace to gas is the perfect solution which will give you the opportunity to comfortably use your fireplace year-round without restriction.
The Process
Although it may seem to be a long, complicated process, converting your wood burning fireplace to gas can be done quickly with the help of a trained professional. Home and business owners have several convenient conversion options which depend on the availability of natural gas lines in their area.
– If a natural gas source exists in the building – A licensed team will safely create an additional gas line from the source pipes in your home or business and route it to your fireplace. The installation will include intensity control knobs, an ignition switch, and a total shutoff valve.
Are you ready to convert your wood burning fireplace to gas? Contact one of our knowledgeable representatives at Grand Canyon Gas Logs to learn about the many design and accessory options you can choose from.