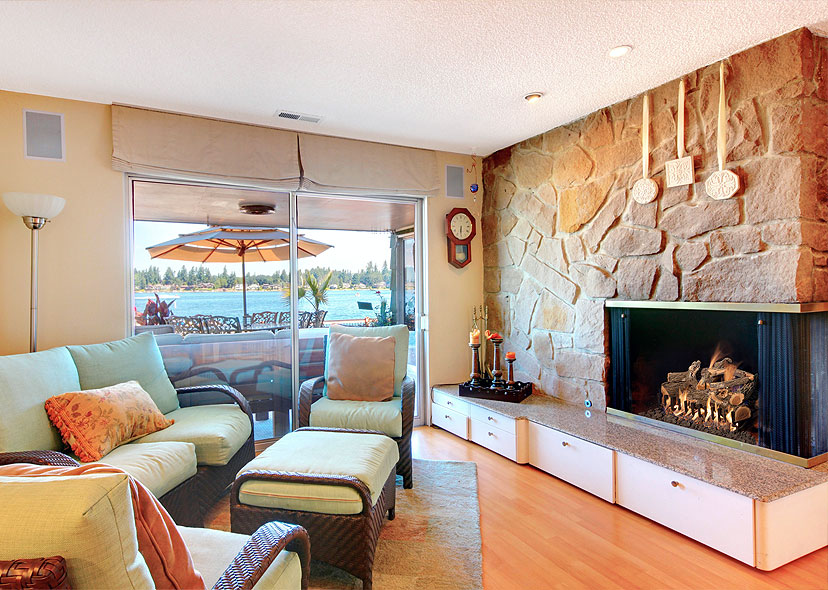 People across the country are rapidly discovering the benefits of using gas or electric powered fireplaces instead of traditional wood-burners. Unfortunately, choosing the ideal fireplace alternative can be a very difficult decision. Today we are going to provide some useful information to help you decide if gas or electric is the right choice for your home or business.
Gas Fireplaces
Gas fireplaces are the perfect choice for anyone who wants to enjoy nearly every perk of a traditional fireplace, without the hassle. The benefits of gas include:
– Real Flames: No other alternative fireplace can provide owners with the satisfaction of a real flame.
– Convenient Control: Gas fireplaces are easy to control with the use of dedicated intensity knobs, ignition switches, and total shutoff valves.
– Reliable: Gas users never need to worry about being unable to use their fireplace during a power outage. Natural gas lines offer a constant flow of fuel and the ignition switches are often battery-powered.
– Increase Home Value: Gas fireplaces are a major selling point for prospective home buyers because of their convenience and simple maintenance requirements.
Electric Fireplaces
Electric fireplaces have gradually improved over the past several years and are becoming a popular option for families and business owners. Their benefits include:
– Convenient Design Options: Electric fireplaces are available in several convenient design options which can be mounted into walls, centered in a room, or easily transported between rooms.
– Increased Safety: Electric flames are entirely simulated, nearly eliminating the risk of house fires.
– Convenient Operation: Electric powered units are often controlled easily with the use of a remote.
– Precise Temperature Control: Electric fireplaces work in a similar manner to space heaters. Users can choose the intensity of heat production or simply use the unit as a decoration that produces no heat.
Speak with a knowledgeable design specialist at Grand Canyon Gas Logs if you think a gas fireplace is the ideal choice for your home or business.