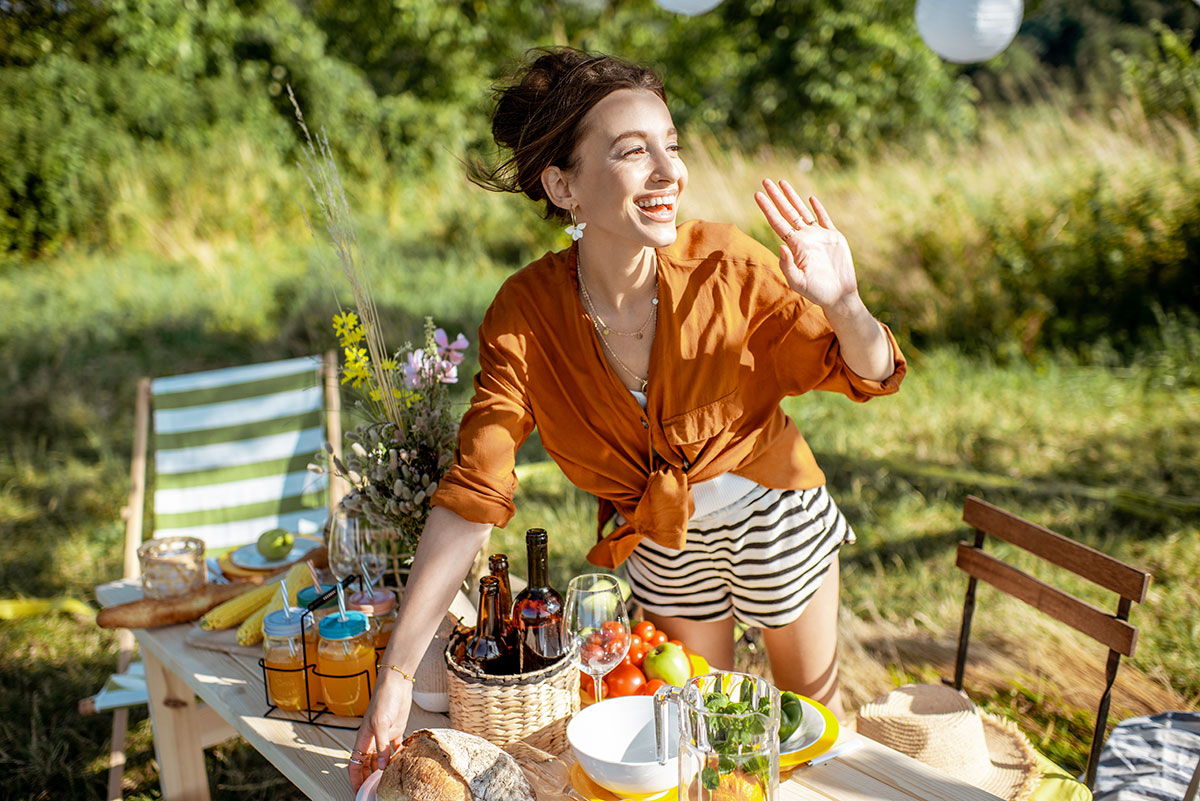 As the weather turns fair ― it's fair to assume that outdoor entertaining will become a social staple as we transition back into safely seeing our close friends and family members! From elevating your grilling game to creating memorable experiences at home ― we put together a list of our top 7 creative ideas for improving your outdoor entertaining this season so you can enjoy food, fun, and (finally) friends as safely as possible!
Simple Tips for Staying Safe While Entertaining Outdoors During COVID-19
While much progress has been made in terms of COVID-19 prevention and effective ways of slowing the spread, erroring on the side of caution when spending time with the people you love that are outside of your immediate household is always the safest bet. Other than the standard safety methods we have all become accustomed to, below are a couple of extra tips for staying safe and sanitized so you can have increased peace of mind while entertaining your guests.
Always have ample amounts of hand sanitizer available ― especially near high-touch surfaces, entrances, games, and by any food or beverages that may be out.
Use picnic blankets or separate table settings as stylish distance markers for guests to enjoy their meals with ample space maintained between households.
Focus on low-contact and no-contact entertainment options or utilize items that are easy to sanitize between uses.
Come up with a rain date for your gettogether in case anyone planning on coming over isn't feeling completely well to err on the side of caution.
Outdoor Activities for Open Spaces and Optimal Fun
Celebrate special occasions or simply reconnect with these elevated, socially distant activities and entertainment tips…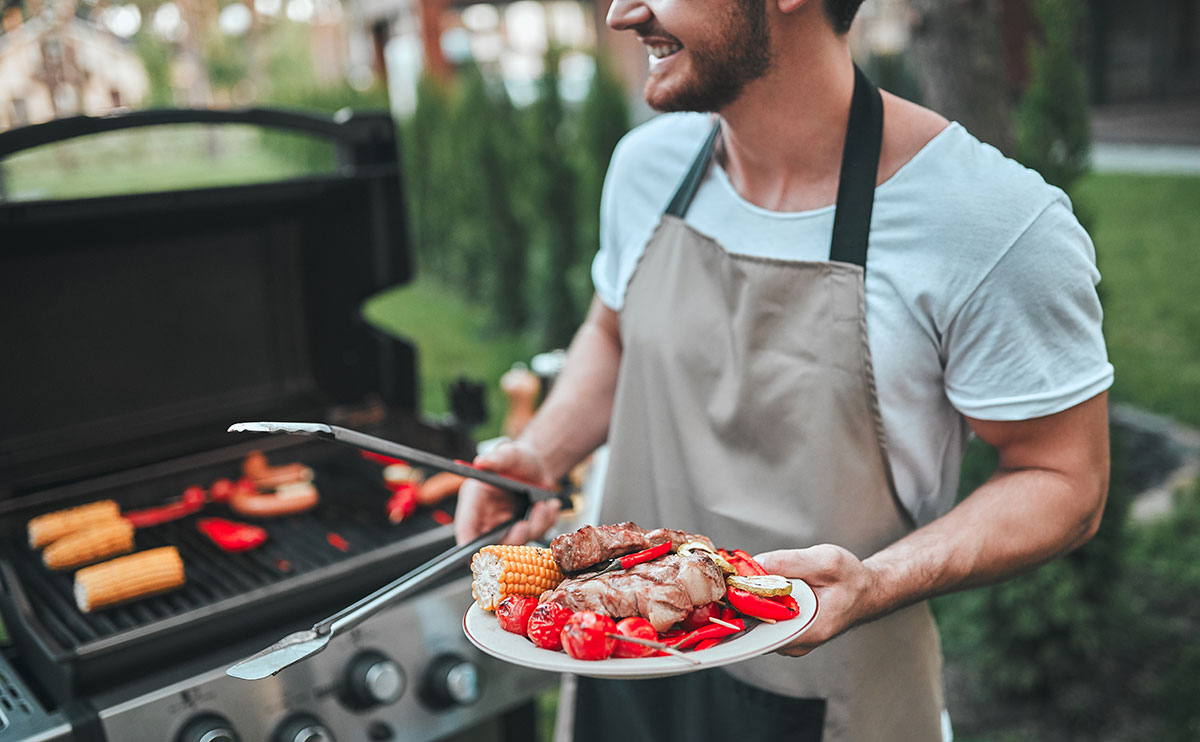 Upgrade Your Grilling Game and Impress Your Guests
The simplest step to upgrade your grilling game is to focus on your mains as your show stopper by seeking out a local butcher or marinating seasonal vegetables to create the cornerstone of your meal ― taking inspiration from artisan chefs, like Mike Solomonov, to inform your spice selections.
Once you have this important detail worked out, try finding bento boxes or sectioned out trays, like these compostable ones from Stack Man, to safely portion your sides into custom "personal picnics" ahead of mealtime ― avoiding any buffet style situations and using biodegradable utensil kits to be more eco conscious, while simultaneously limiting your exposure to used dishes.
Best part of serving with bento boxes? Leftovers are easily packaged up to take home and can double as a party favor if you go for ones that are reusable, like these from Bentgo!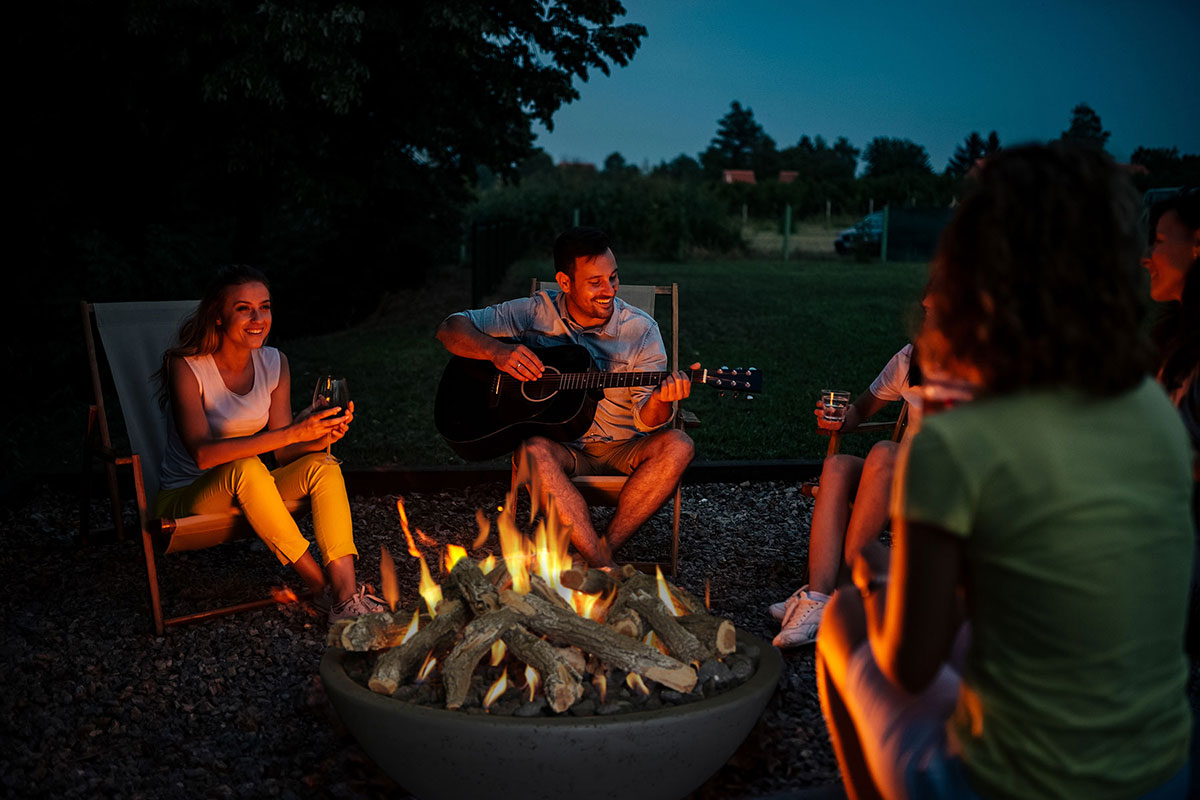 Fireside Chats Around a Resort-Style Fire Feature
Pour yourself a glass and catch up on over a year's worth of updates from friends and family while gathered around an outdoor fire feature, like a Fire Bowl from Grand Canyon Gas Logs!
Fire features like these not only provide an upgraded outdoor ambiance and can make you feel like you're enjoying an evening at an upscale resort ― they can also help naturally create distance between your guests for increased safety. Making chilly summer nights and brisk winter afternoons outdoors all the more cozy and setting you up for optimal outdoor entertaining all year long.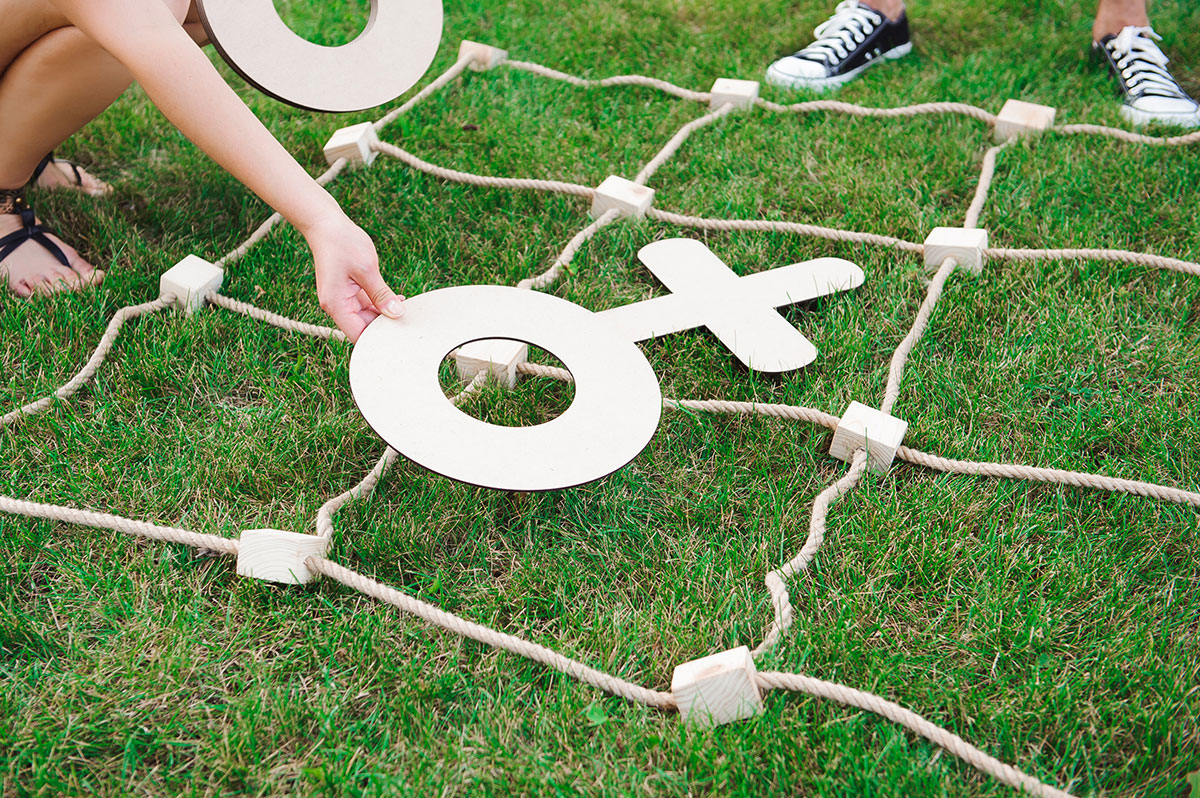 Have Big Fun with Oversized or Contactless Outdoor Games
Game nights are a great way to break the ice after a long period of quarantining since we can all probably admit that our social skills have become a bit rusty from months and months of social distancing!
Choosing a low-contact, oversized game, like Jenga Giant, checkers, or cornhole, rather than one with a bunch of teeny tiny pieces or paper cards can make it easier to sanitize between rounds or after playing for increased safety while no-contact games, like charades or trivia, limit contact all together and create an environment for slightly structured socializing and a lot of fun!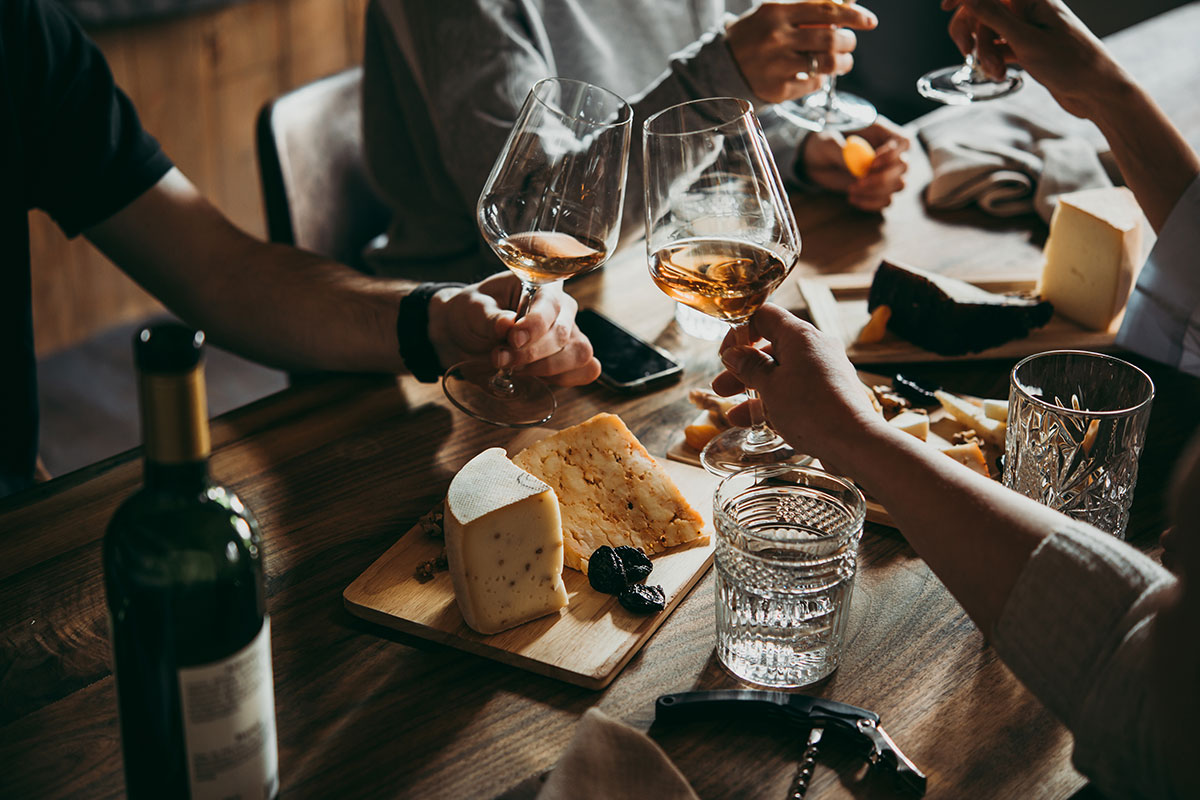 Backyard Beer and Wine Tasting
A lot of local wineries and breweries have gotten incredibly creative through the pandemic to create alternative revenue streams by concocting at-home tasting kits and classes for people to enjoy from the safety of their own homes.
Whether you're interested in hiring an expert to lead your quarantine crew by Zoom, have a sommelier conduct an outdoor class for you and your besties, or create a DIY tasting yourself with safely (and generously) poured mason jar flights ― this is a great way to enjoy some of the finer things while also creating an experience that you and your loved ones will likely remember for years to come.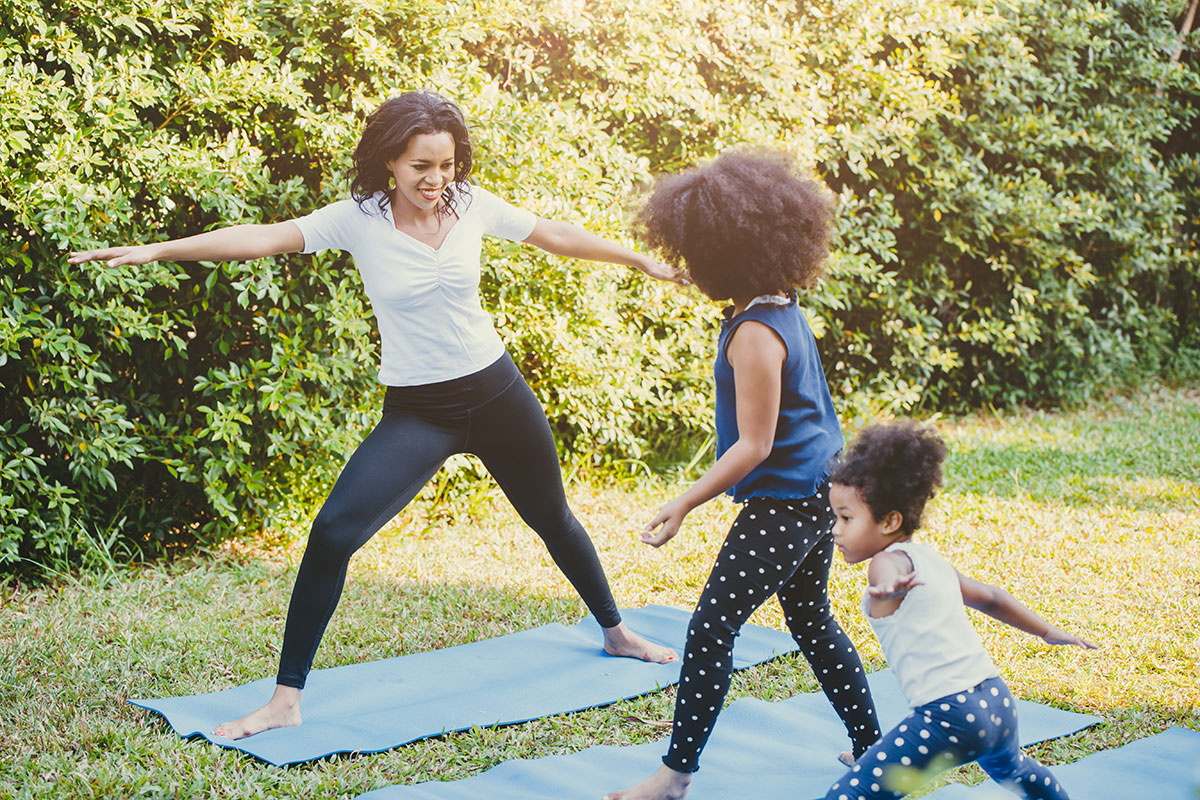 Outdoor Fitness with Friends and Family
Miss your gym buddy but still not ready to exercise in a crowded fitness center? Put on those sport shorts and try out an outdoor workout with a friend led by an expert! Or make it a family affair and invite the kiddos to join!
With classes available for free online and more curated boutique fitness sessions for purchase through the Peloton App or local studios ― getting a jumpstart on having a regular outlet for exercise not only can promote improved health and mood ― it can also create an opportunity to support the fitness businesses we love from afar amid a continued pandemic. Ensuring their doors stay open once life starts to get back to normal ― not just the "new-normal".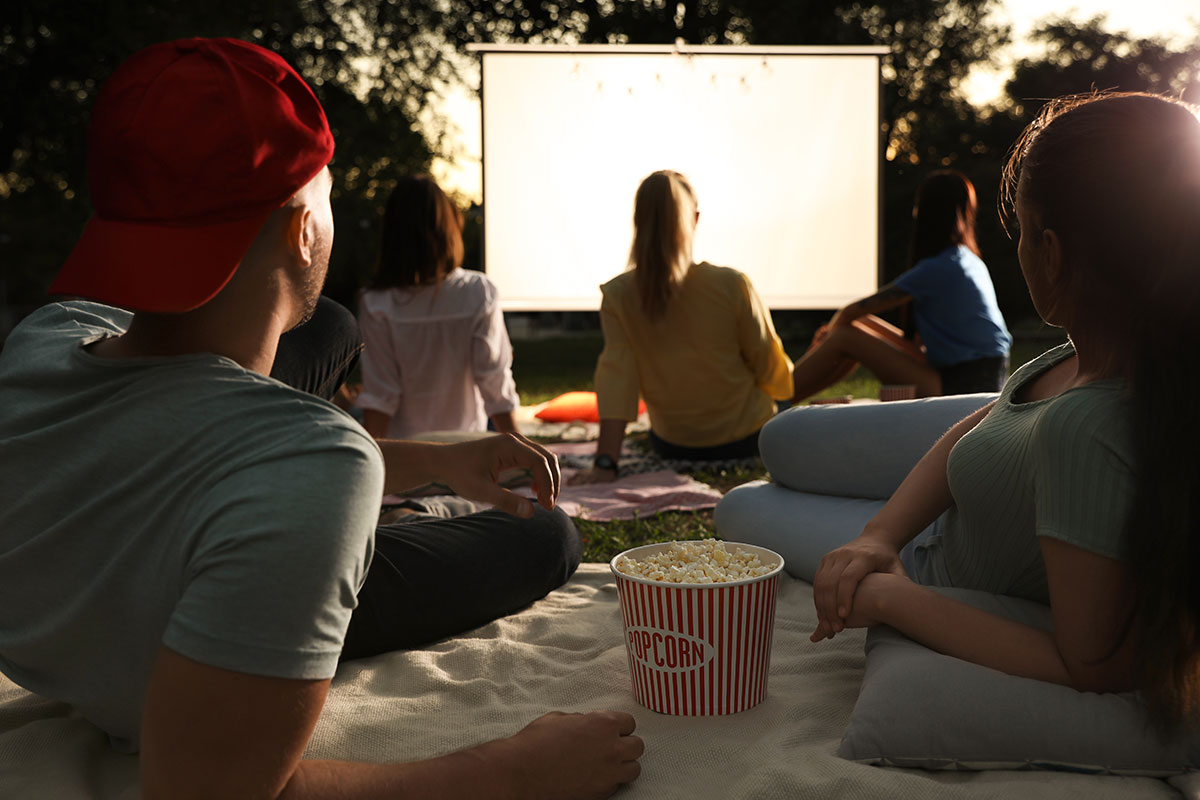 Dive-In or "Drive-In" Movies Under the Stars
Set up a projector outside, BYO concessions, and cue up the double-feature for a movie from the pool or backyard with picnic blankets and gourmet snacks… or microwaved popcorn + boxed candy.
Either way you go, you can make it extra special and set the tone by playing vintage movie theater concession reels via YouTube before the show starts! And don't forget: picnic blankets can stylishly create space between your household and your guests for added safety!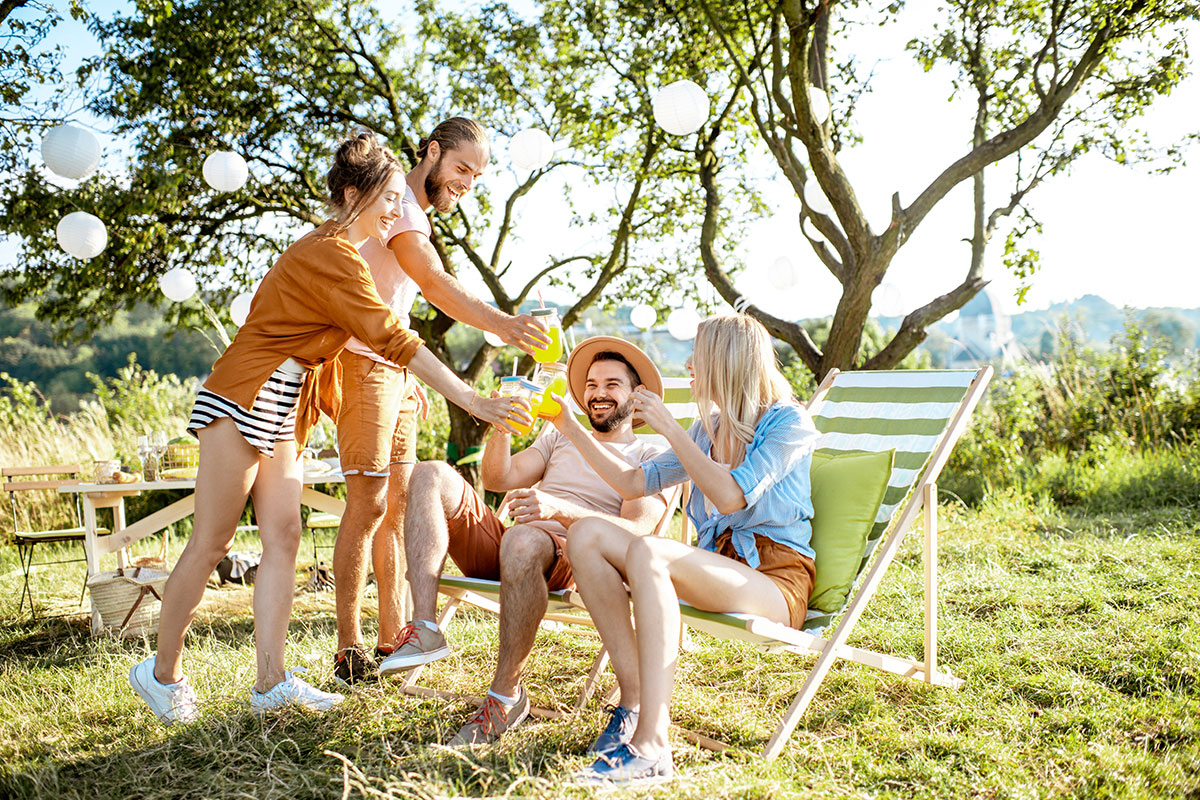 Get Your Glamp On and Cook Campfire S'mores
Shared space with strangers, even if only outdoors, can still maybe feel a bit creepy crawly as some campsites begin to reopen for the season. Stay safe and enjoy an elevated outdoor experience by glamping (glamorous camping) in your own backyard ― tent, folding chairs, cooler, and all ― even if only for the evening!
Don't want to skimp on the campfire but don't live in the countryside? Grand Canyon Gas Logs' Fire Pit with a Tee-Pee Stack can make you feel like you're in the middle of the woods in the best way and happen to be s'more friendly. So gather around the "campfire" and get ready to enjoy the great outdoors… but with a private bathroom… and WiFi.